Hi friends,
Just a quick post to let you know that I'll be appearing at the Alaska Robotics Minicon this Saturday in Juneau, Alaska! The show runs 10am-5pm and is TOTALLY FREE! It's also got an amazing lineup of guests including Kate Beaton, Tony Cliff, Raina Telgemeier, and many, many more. Here's a map of where I'll be on the floor (Table 27):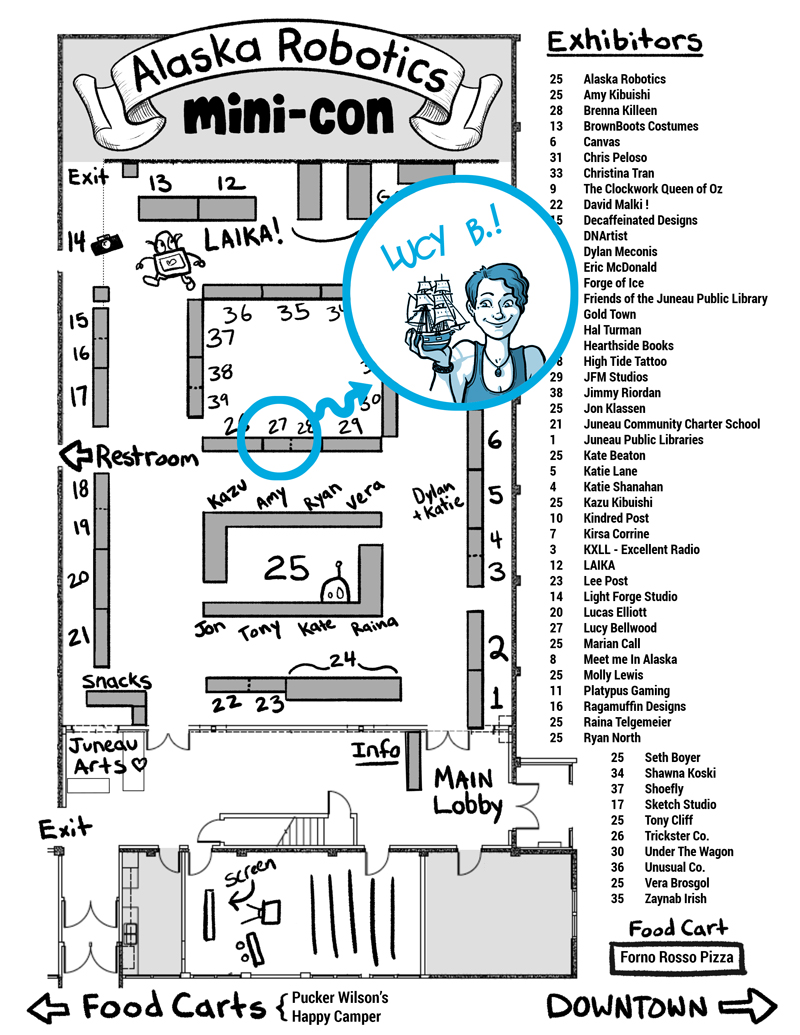 I'll also be making a couple of school visits during the day on Friday, which I'll try to document in some fashion. Really looking forward to talking about scurvy with a bunch of middle schoolers. I think that's going to go over well.
See you in the wilderness!