A quick post today to let you all know I've got two new audio interviews up for your listening pleasure!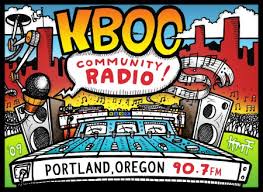 I had a great time guesting on KBOO's Words and Pictures show a couple weeks ago, where I talked to host S. W. Conser about my recent projects, including my upcoming show at Portland's Sequential Art Gallery (more on that tomorrow!). You can give that a listen right here.
I also had the immense pleasure of talking with fellow boat-savvy cartoonist Chris Schweizer as part of his new conversational podcast. We delve into all sorts of stuff including (but not limited to) boats, comics, theater, higher education, and French comics. Chris is not only a stellar cartoonist and history buff (have you read Crogan's Vengeance? YOU SHOULD. IT HAS GOT BOATS IN), but also an eloquent, fascinating guy. This was a blast! You can expect more of these recordings from him in the future, so keep an eye out.
I'll be back tomorrow with more details about next week's show at the Sequential Art Gallery. Hooray!