Hi friends, I am very excited to announce that I'll be speaking at Creative Mornings this Friday (October 6th) at 8:30am at the Armory Theater here in Portland.

Creative Mornings is a free monthly lecture series where speakers appear on stages all over the world to deliver thoughts on a communal theme—all before 10am on a Friday. This month's prompt is PIONEER, and I've crafted a talk all about belonging, childhood passions, and curiosity that I am super stoked to reveal.
I'm also hand-drawing all my slides, which has led to working on things like this all week: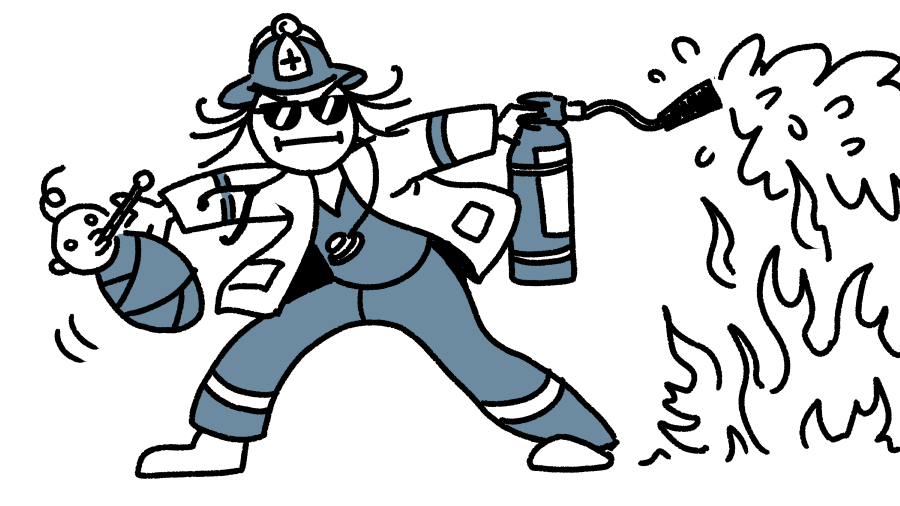 WHAT IS THIS PERSON DOING WITH THAT FIRE EXTINGUISHER AND ALSO THAT BABY? Come to The Armory on Friday to find out.
Seats are free, and the CM Team provide donuts and coffee to get you pepped up in the early hours. All you need to do is reserve a spot through this website. I look forward to seeing you there!