Every so often the cartoonists of Portland get an open invite to a local theatrical production. Sometimes it's the children's theater, other times the opera. Occasionally it's something with extravagant puppets. We get free tickets to whatever's on in exchange for producing a batch of frantic live sketches, which then get used to promote the production.
This month the call was for a world premier play called Redwood, a story about race and heritage and relationships, intergenerational and otherwise. I'd gotten a mailer for it a few days earlier and really wanted to go, so when the invite to live sketch a dress rehearsal came in I was all over it.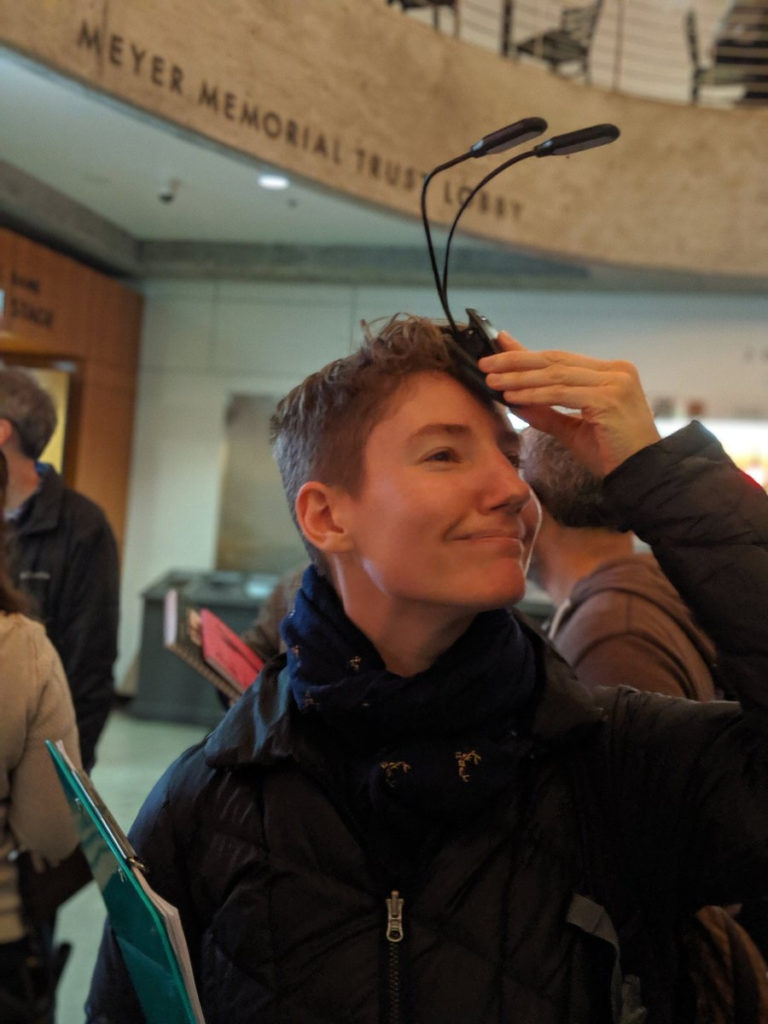 They issue all the cartoonists with these goofy clip lights and send them to sit in a row towards the back of the theater. We then have to do our darndest to draw like the wind throughout the entire show, capturing gestures, faces, moments, scenery—whatever we like. Here's what I came up with! These sketches were all done straight to ink with a Pilot Carbon Desk Fountain Pen (the least well-named implement in my arsenal).
It's a challenge for sure, but one I always come away from feeling surprisingly accomplished. It's also nice to be drawing for folks who aren't visual artists themselves, because anything you produce seems like wizardry.
I'm really glad I made time to go see this production—it was powerful and moving and laugh-out-loud funny. You can catch it at The Armory here in Portland through November 17th!