What ho, friends! I come bearing exciting news today: the Baggywrinkles East Coast Tour Extravaganza is officially launching this week and I've got ALL THE TOUR DATES lined up and ready to share. Here's the plan: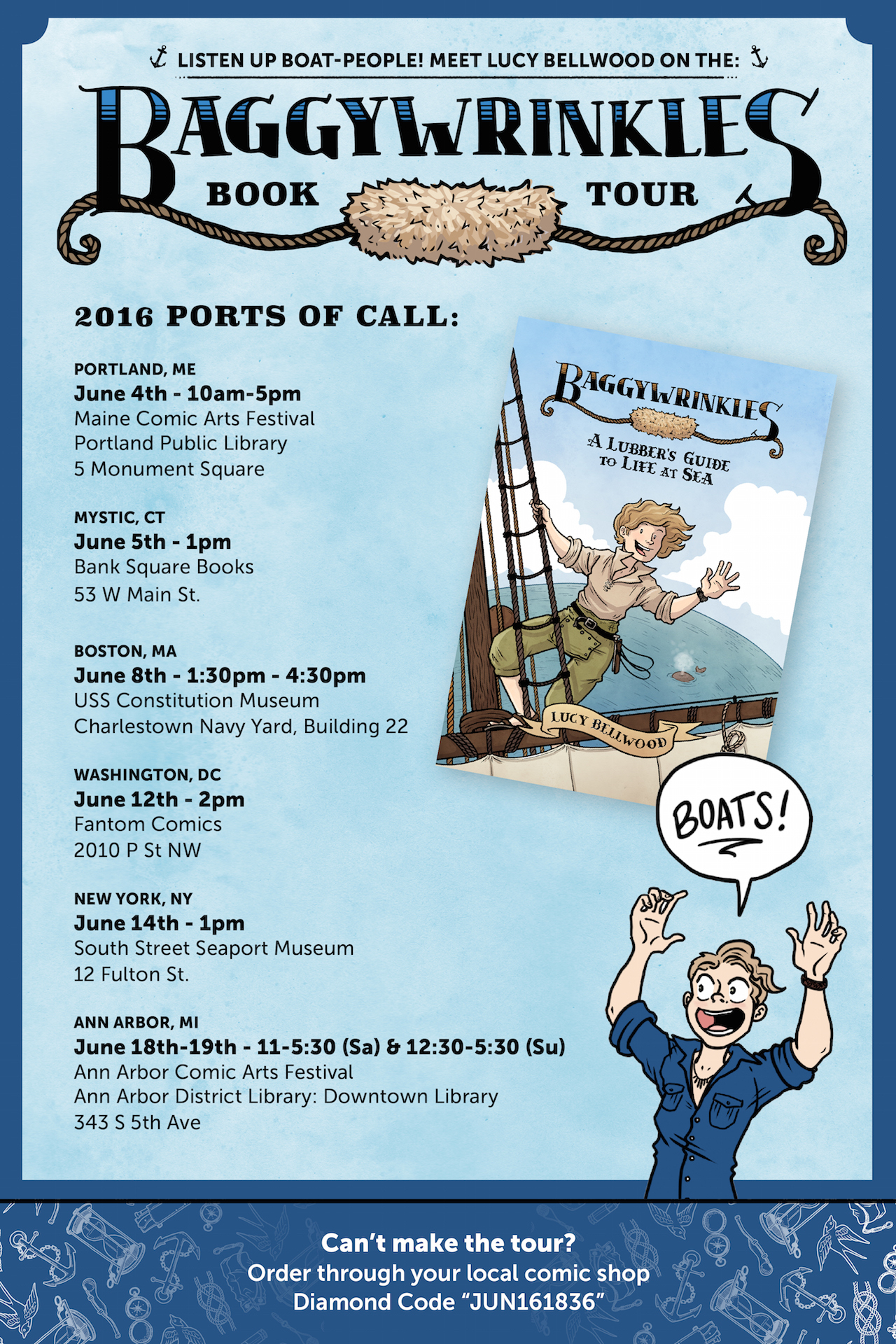 (Huge thanks to my pal Heather Cummings for helping with design and layout for all my tour graphics!)
As you can probably see above, I'll be hitting tour stops in Portland, Mystic, Boston, DC, New York, and Ann Arbor over the next couple weeks. Some conventions, some book stores, some comic shops, and some MARITIME MUSEUMS (oh yes). It's going to be a wild and crazy adventure and I really can't wait to get out to see some maritime history and meet all you East Coast pals who I never get to hang out with!
Here are more details, listed by event:
I'll be bringing copies of Baggywrinkles: a Lubber's Guide to Life at Sea to all these locations (not to mention postcards and other treats), and would love to sell you a copy/talk about boats/draw in whatever you have handy.
Not in the area? Still keen to pick up a copy of the book? Here's a handy graphic you can convey to your local comic shop or book store to pre-order a copy.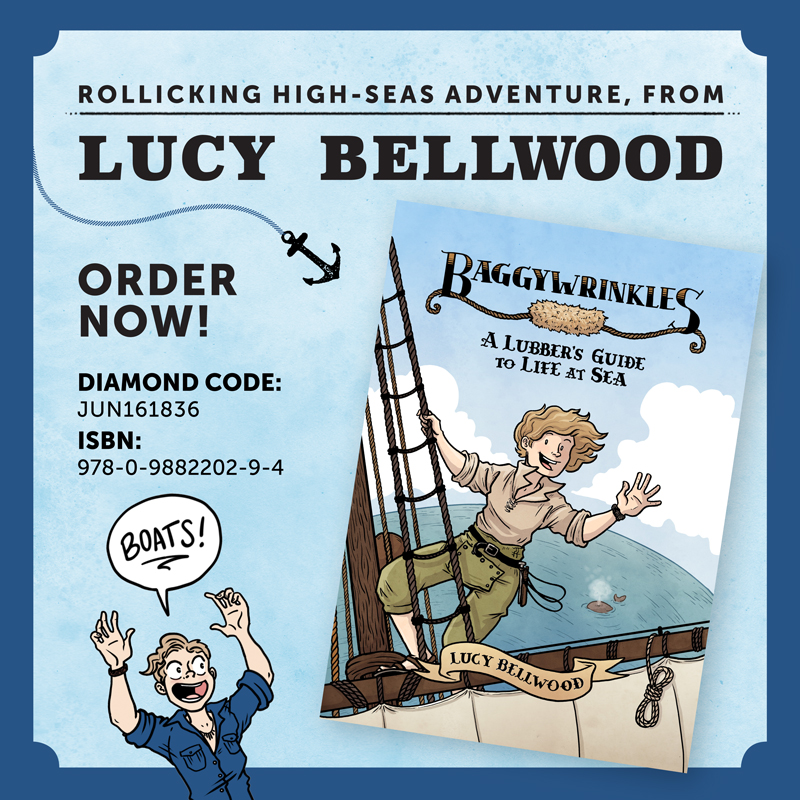 I'll be posting tour stop updates to Twitter all throughout the trip, so keep an eye out there if you'd like to help spread the word about upcoming events!
See you in Portland (the other one),
Lucy