After many long weeks of toil, I'm thrilled to announce that Down to the Seas Again, my travelogue comic from this summer's trip aboard the Charles W. Morgan, is officially at the press and available for pre-order and PDF download! Pre-ordered print editions will begin shipping September 22nd. They're 20 pages, full color, and (if I do say so myself) totally gorgeous. Colorhaus did a fantastic job on the printing and I can't wait to start getting them into your hands.

If you're attending the Small Press Expo in Bethesda, MD this weekend, you can catch the official print debut and pick one up in person at Table C14, or you can find me at Rose City Comic Con next week with additional copies!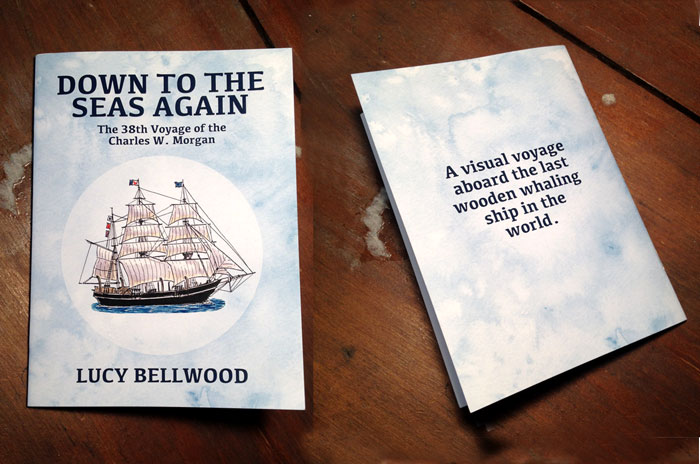 You can also get more of a behind-the-scenes experience by pledging as little as $1 a month over on my Patreon page, where I've been posting a lot of process stuff and background info with each page.

Finally, thanks to all of you who came out to the Sequential Art Gallery show opening last week. I had a great time chatting with you all about boats and process and upcoming plans. The pages will be up all month if you missed the party and would like to go take a look! Here's the gallery's page with more details.
Hope to see many of you in the next few weeks at SPX and RCCC!