In accordance with the Universal Law of My Rubbish Immune System, I've come down with a nasty post-CAKE illness, but at least I made it through the first leg of convention season with my health intact!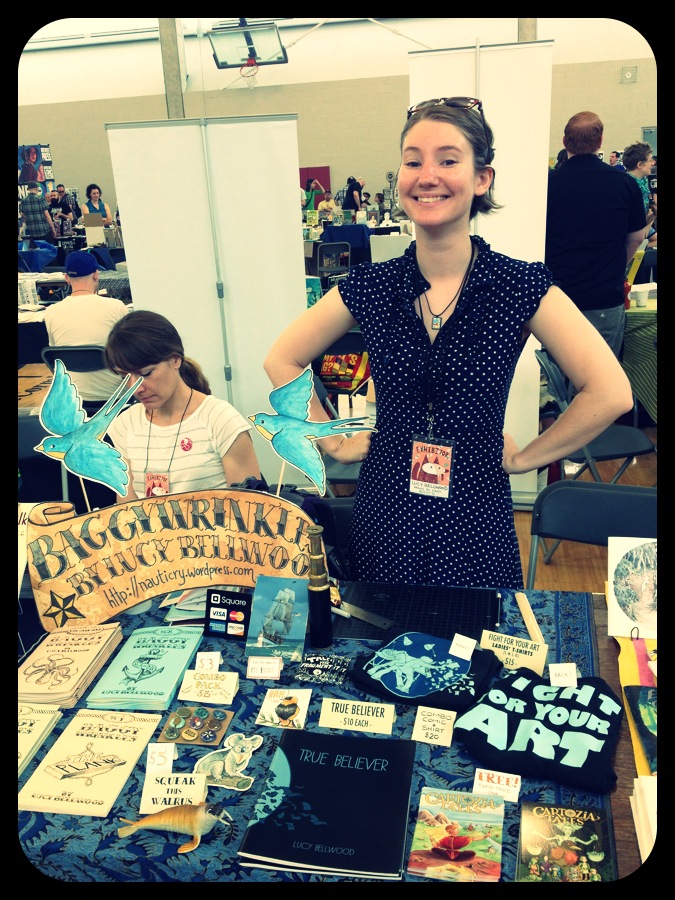 The trip to Chicago was an absolute blast. Not only was the show full of lovely comics and new friends, I got to go out dancing twice* and catch so much sweet live blues. There were also rooftop BBQ parties and thunderstorms and it was splendid.
*There are rumors I won a booty-shaking competition, but I can neither confirm nor deny the fact.
Here's a big ol' photodump of images from the trip — including a pilgrimage to Myopic Books, the ACTUAL CAKE they provided for exhibitors, Mr. Sam Alden, my lovely table mate, Ms. Rachel Foss, my new partner in cross-country comics crime, getting a peek at the new issue of Symbolia, selling out of True Believer, various doodles, and the fabulous kale and pulled pork I had for lunch on the last day. More news as soon as I stop feeling like someone shoved a couple golf balls down my throat!