Big big big news, everyone: I have my first-ever solo show opening a week from today at Portland's Sequential Art Gallery! Down to the Seas Again will collect all my original art from this summer's voyage aboard the Charles W. Morgan, the last wooden whaling ship in the world. I've been slaving away over this comic for the last month or so, and I really can't wait to share it with you all in person. We'll have all 20 watercolored pages up for your browsing pleasure, as well as nautical comics for sale and a lot of process-centric stuff for you to investigate.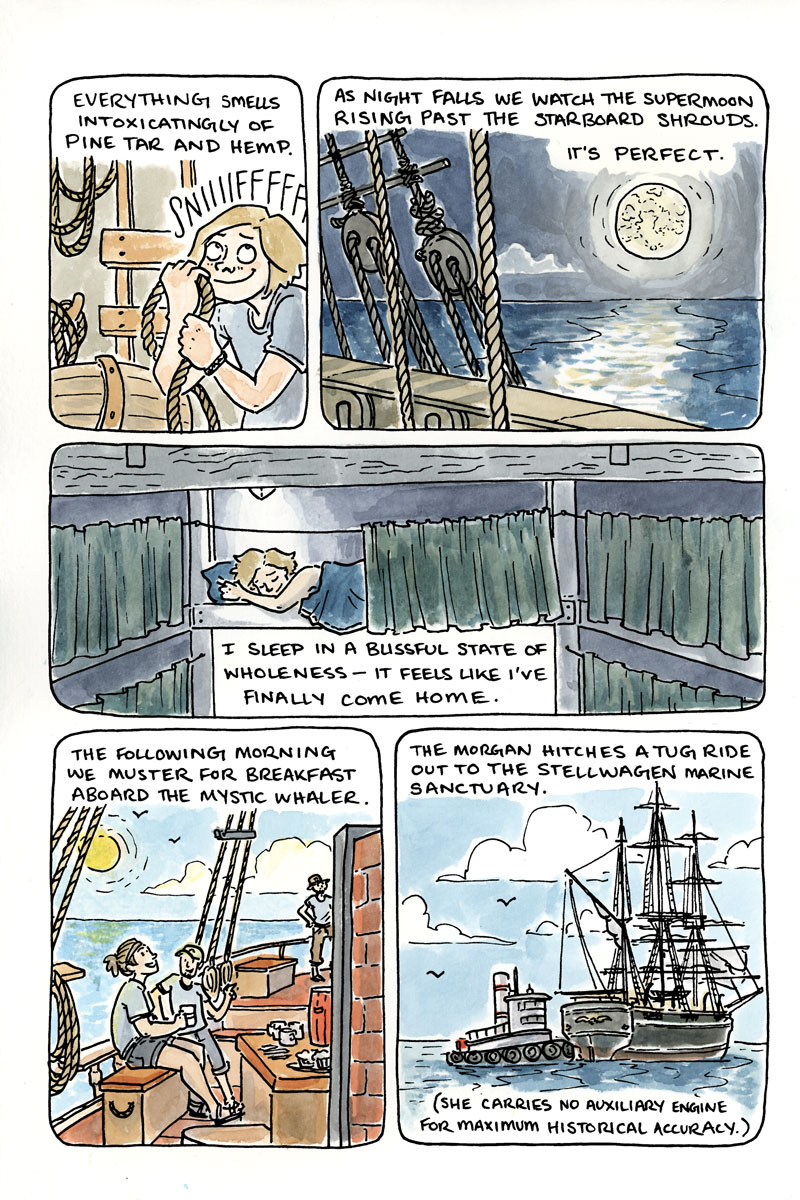 The opening reception will take place during Portland's First Thursday Art Walk on September 4th from 6pm-10pm at:
Sequential Art Gallery + Studio
328 NW Broadway #113
Portland, OR 97209
I'll be on hand selling comics, showing off originals, and getting excited about boats. I would absolutely love to see you there.
If you're the Facebookin' type, you can keep an eye out for the official event on Sequential Art Gallery's Facebook page. If you can't make the opening but would still like to check out the show, you can do so all month during the gallery's regular hours: Mondays from 2pm-6pm, Saturdays from 11am-5pm, and by appointment.