Since launching The Right Number in 2020, I've become more and more aware of the ways people are using phone lines in creative projects. There's services like Dialup, where you can connect to strangers for live conversation, and SARK's Inspiration Line (a formative one for me), but there are two new ones that I caught this week and needed to put next to each other: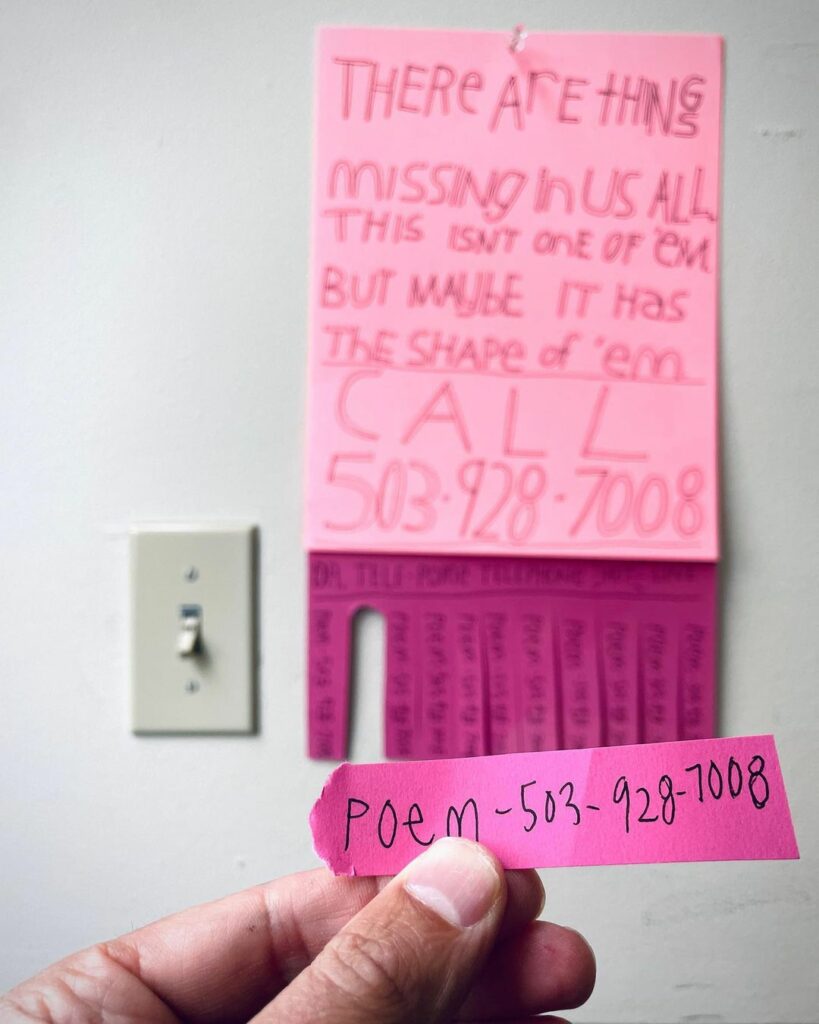 My friend Anis, who happens to be the current Poet Laureate of Oregon, is running a phone line this month where you can dial every day to hear a different poet read you one of their poems. It's lovely.
For poetry: 503-928-7008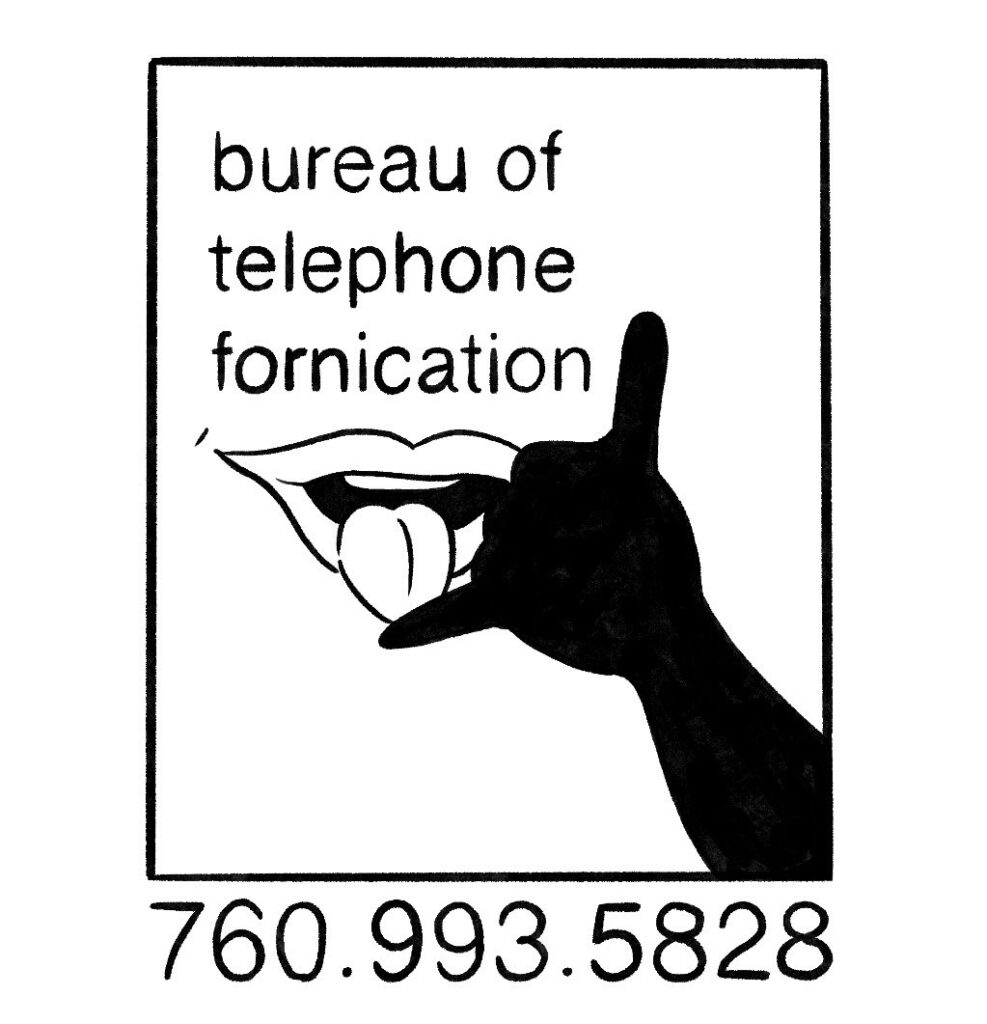 My friend Shing, who happens to be A MENACE (and brilliant creator of the absurd), just launched an existential horror phone sex hotline. You will definitely not be speaking to any live humans if you call, but you will probably shudder and then laugh and then shudder again. Make sure you Press 8 for aftercare!
For horrible bureaucratic phone sex: 760-993-5828