There is a fabled holiday in the East, my friends. A weekend celebration of comics and friendship SO GREAT, SO VAST it has been known to BLOT OUT THE SUN. Under a single roof one may find the grandest collection of independent comics practitioners in the Western Hemisphere. There is where friendships are forged in the fires of community bonding, where children frolic in the aisles and parents stagger forth laden with armfuls of glorious sequential material.
Yes, that's right: it's TCAF TIME!

It's no secret that TCAF is pretty much my favorite show ever. The audience, the venue, the exhibitors, the panels—everything there is just the greatest, and I'm so proud to announce that Baggywrinkles: a Lubber's Guide to Life at Sea will be making its debut at this year's festival!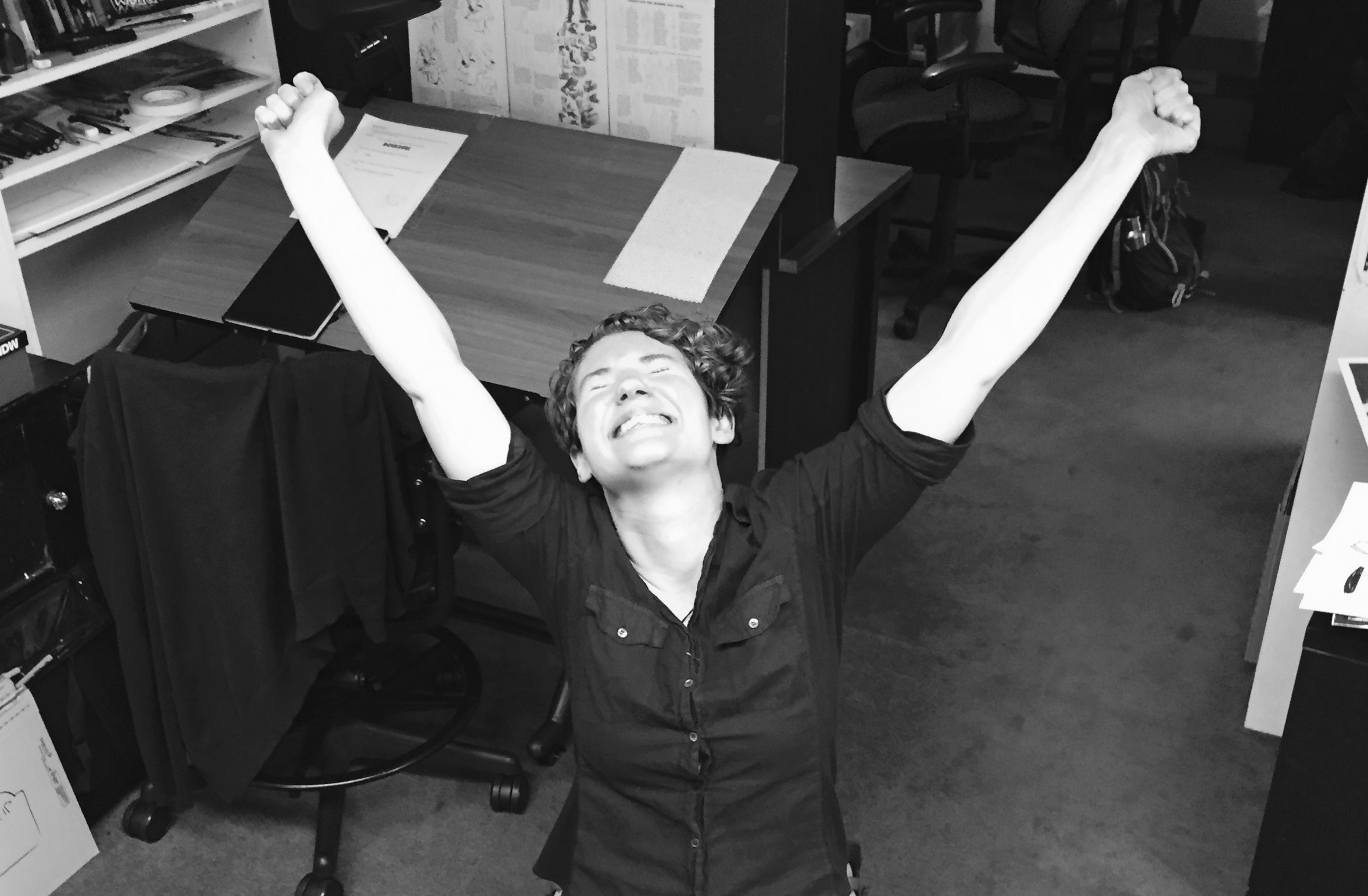 Here's a sneak peek at the lovely advance run of books that we had printed just in time: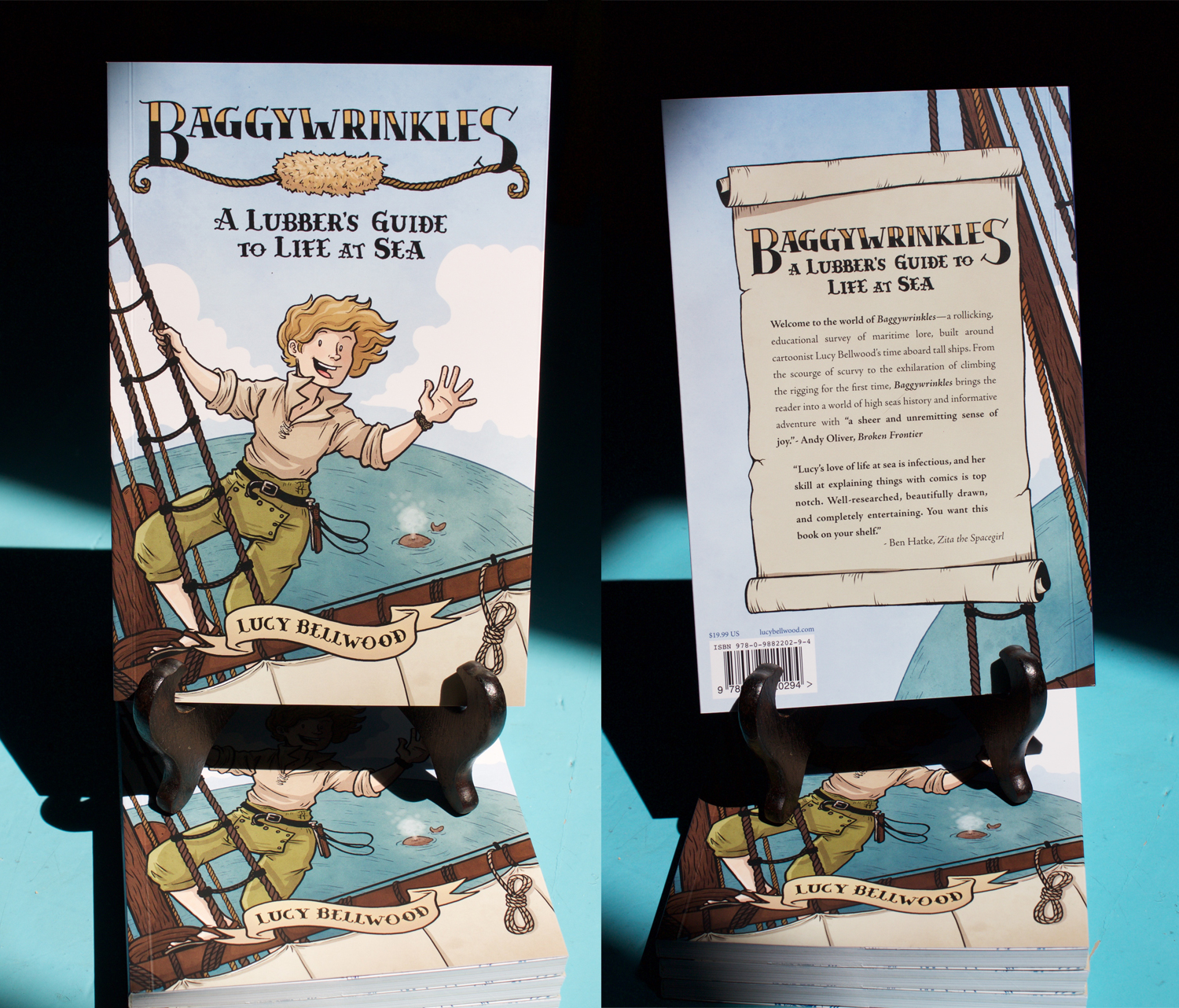 A real book! With a spine and everything! Ahh!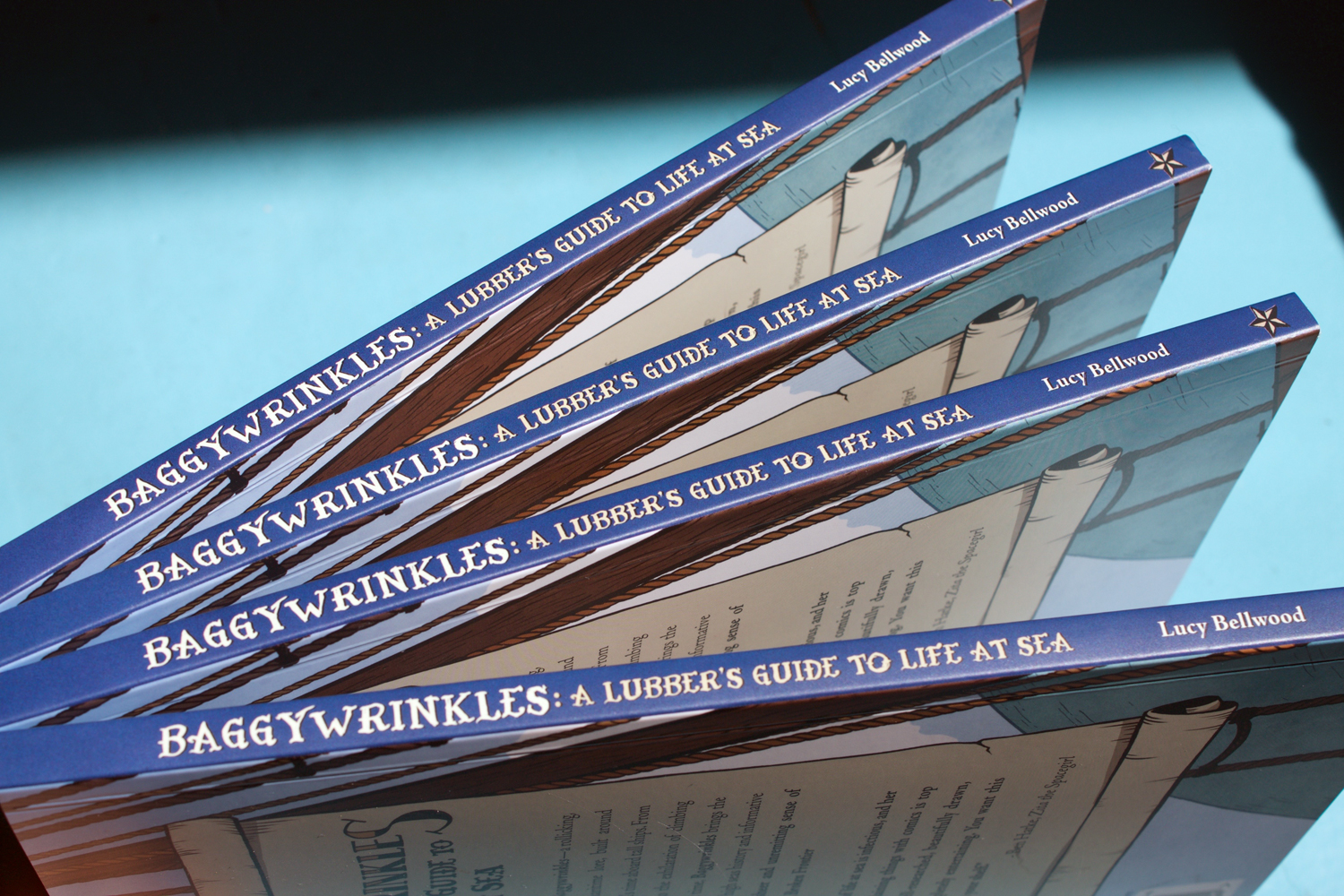 AND JUST LOOK AT THESE COLORED PAGES: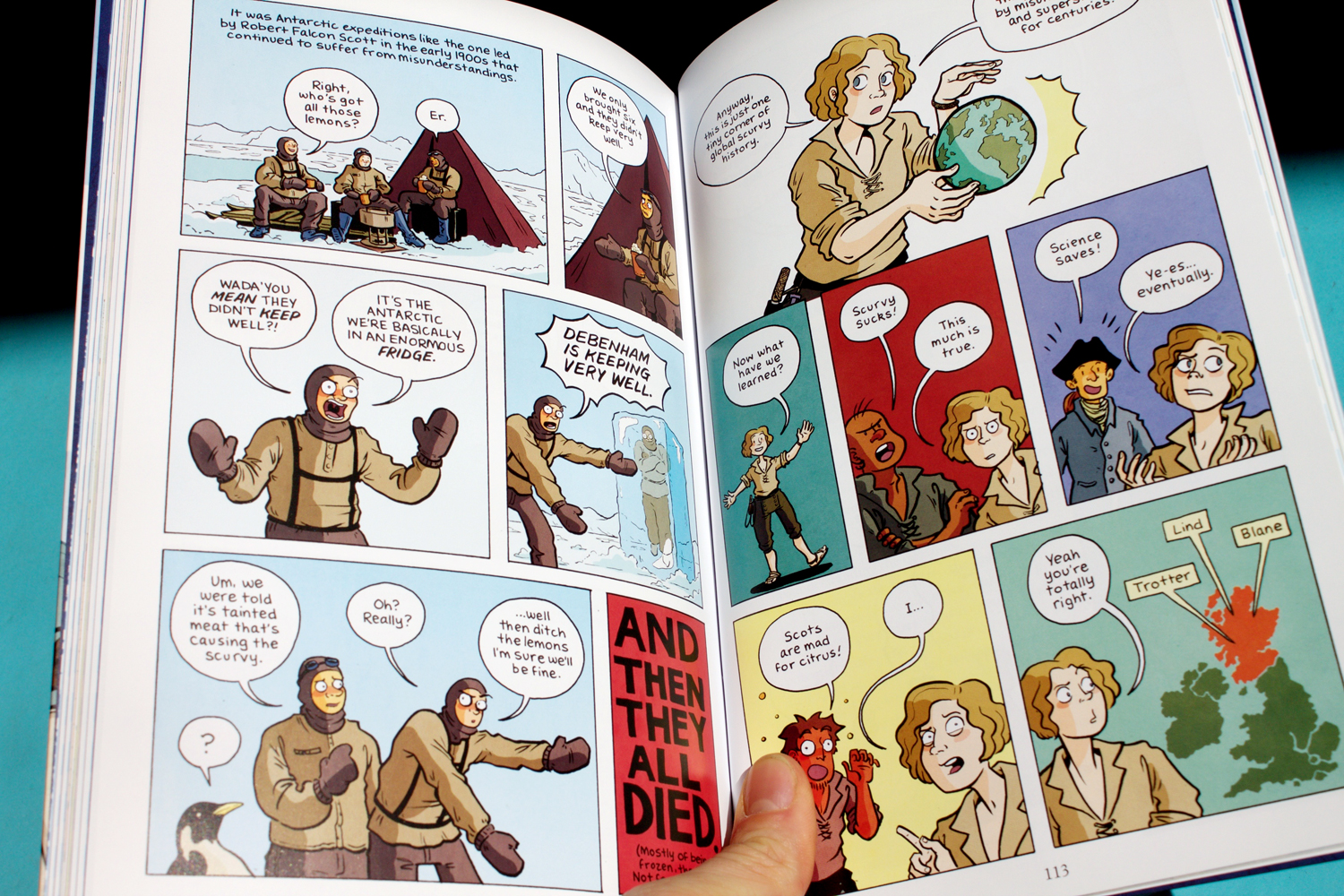 Swoon.
Okay so here's the deal: you want to say hello? I'll be on the SECOND FLOOR of the Toronto Public Library this weekend, Saturday and Sunday, from 9-5 and 10-5, respectively. Admission is FREE! My table number is 279, and here's a handy map of where to find me (along with fellow rockstar neighbors Katie and Shaggy Shanahan, Tony Cliff, Kean Soo, Tory Woollcott, Meredith Gran, and Mike Holmes—dang, y'all):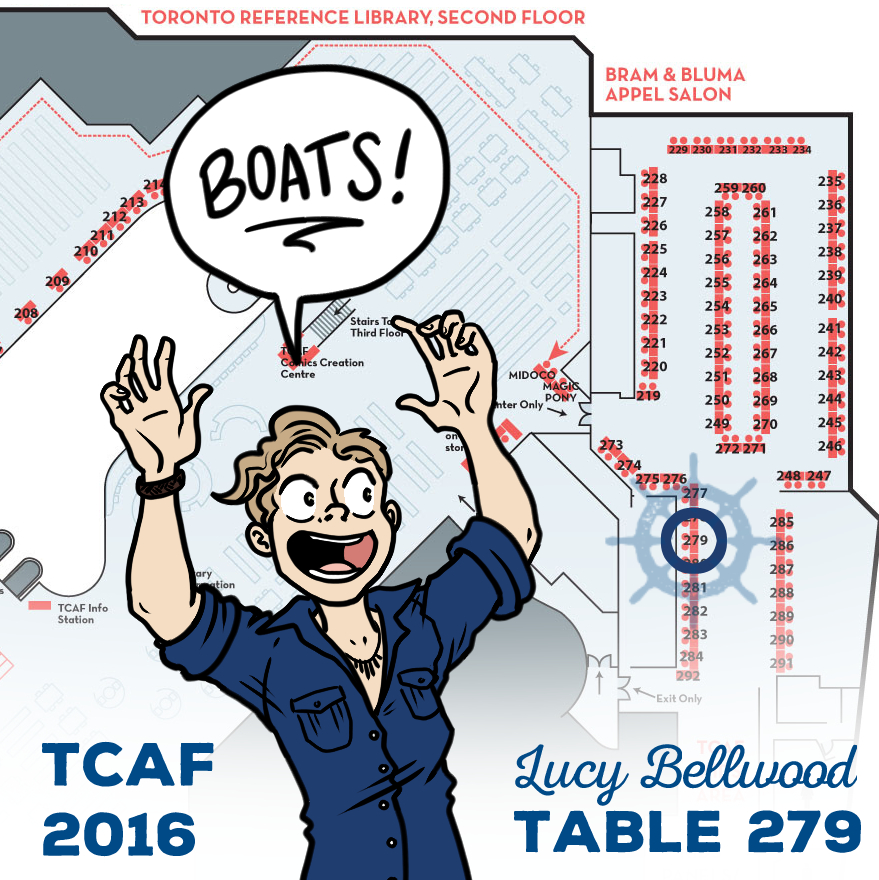 It's gonna be a party.
In addition to tabling at Table 279, you can also find me at the following events (during which time I will, obviously, not be at my table—plan accordingly!):
Saturday, 1:30 – 2:30 — Comics 101: How to Start Publishing Your Comics
(Marriott: Summerhill Room)
Reading comics is not enough and your passion for the medium has manifested into the next form — making them! Self-publishing your own comics will be a snap with the helpful expert advice of indie comics pubs and creators Raighne Hogan (2dcloud), Hazel Newlevant (Chainmail Bikini), Lucy Bellwood (Baggywrinkles), Kevin Czap (Czap Books). Moderated by Rachel Kahn.
Saturday, 2:45 – 3:45 — Niche Comics (The Pilot, 22 Cumberland)
Sure we all love comics, but what's the other thing that makes you light up like an incandescent bulb? Specialization isn't just key to evolution—it can help bring new focus to your work and encourage readers to learn from (and share!) your enthusiasm. Join Kate Beaton (history), Erika Moen (sex and sexuality), Lisa Hanawalt (horses), and Lucy Bellwood (boats) for a discussion of how niche interests can lead to diverse, vibrant careers.
Sunday, 11-11:30 — Draw-Along Kids Room (Toronto Reference Library Appel Salon)
Bring out the inner artistry of your little ones at the Draw-Along Kids Room! All day, we are cycling in the best of childrens' comics artists to draw alongside our youngest attendees. Come by and let your imaginations run wild with real, live cartoonists!
SEE YOU THERE, YOU FABULOUS BEASTS.