It's finally here! Emerald City Comic Con is upon us and there's lots to share about the show.
First up: the raw details.
You can find me in Artist Alley on WSCC Level 6 this year from Thursday through Sunday, tabling alongside many of my good pals from Helioscope. I'll also be appearing on two THREE panels, which take place down in TCC Level 3 (more about those anon).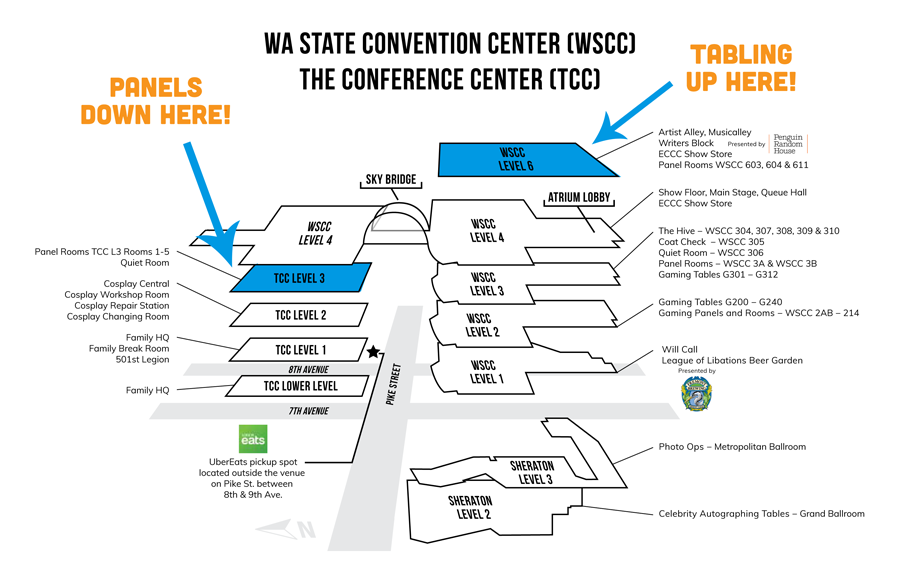 You can find Helioscope in the H block of Artist Alley tables, and my specific table number is H-2. (Note that if you're searching for us in the ECCC App, we're all listed under "Helioscope" rather than our names, so don't panic if you don't see us listed individually!) Here's a closer look at who's gonna be there with me: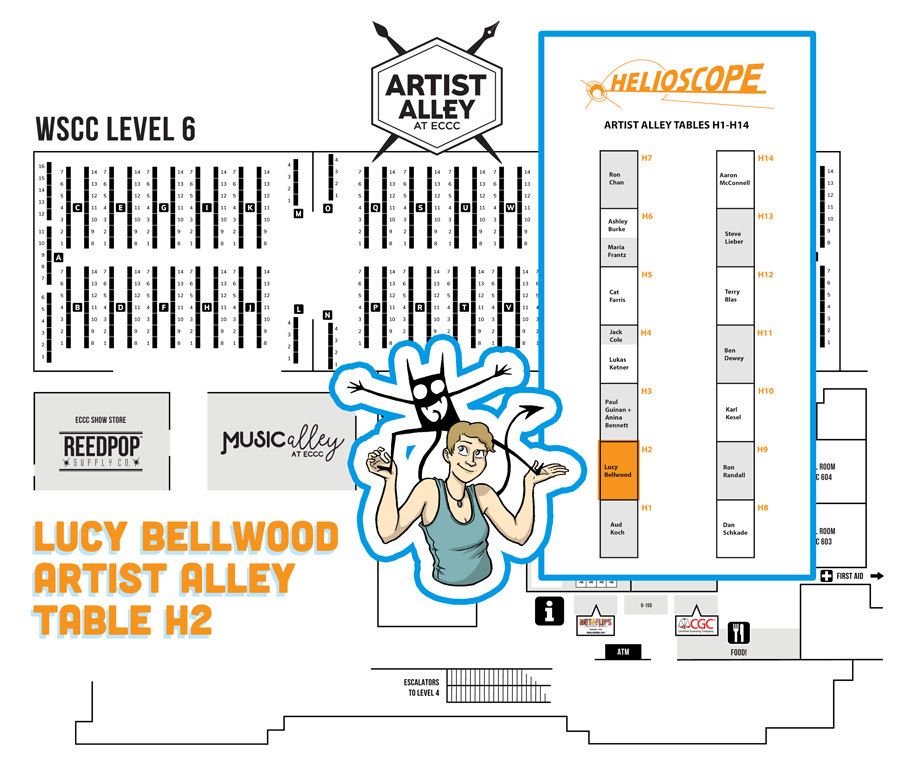 100 Demon Dialogues, my brand new collection of comics about overcoming imposter syndrome, is making its debut at the show! I got the proofs of both the hardcover and softcover editions this morning and THEY. LOOK. GREAT.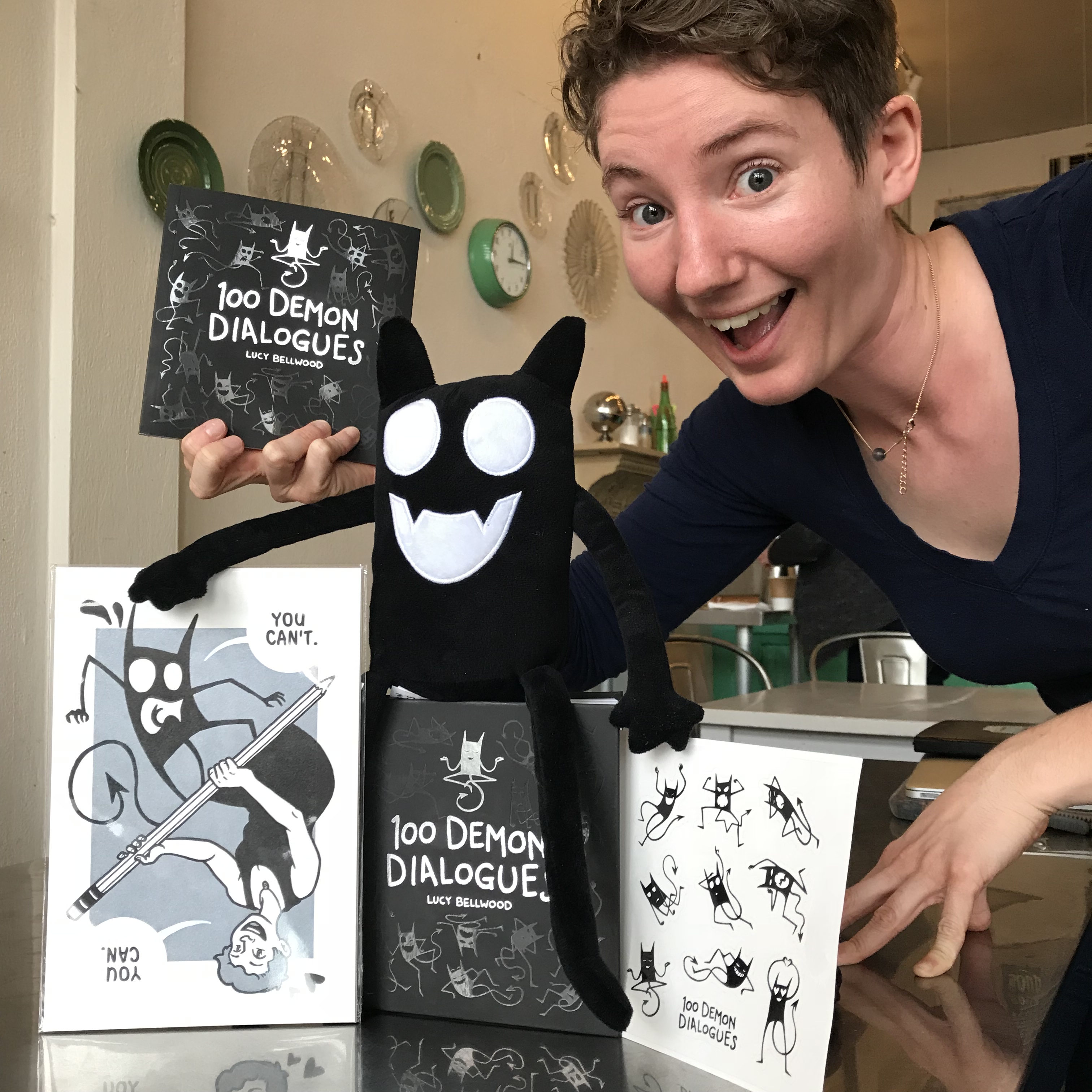 JUST LOOK AT THAT SILVER FOIL. AAAAAAAAA.
In addition to the books themselves, I'll also have demon plushies, stickers, and letterpress prints, all made possible by the book's smash-hit Kickstarter campaign.
Yeah, I got a little carried away.
I will, of course, also have copies of Baggywrinkes, A Life in Objects, my Iceland Sketchbook, various postcards, Fancy Bird Stickers, and a limited number of FREE copies of Mappin' the Floor, my oceanographic comic drawn during three weeks in the Pacific with the Schmidt Ocean Institute.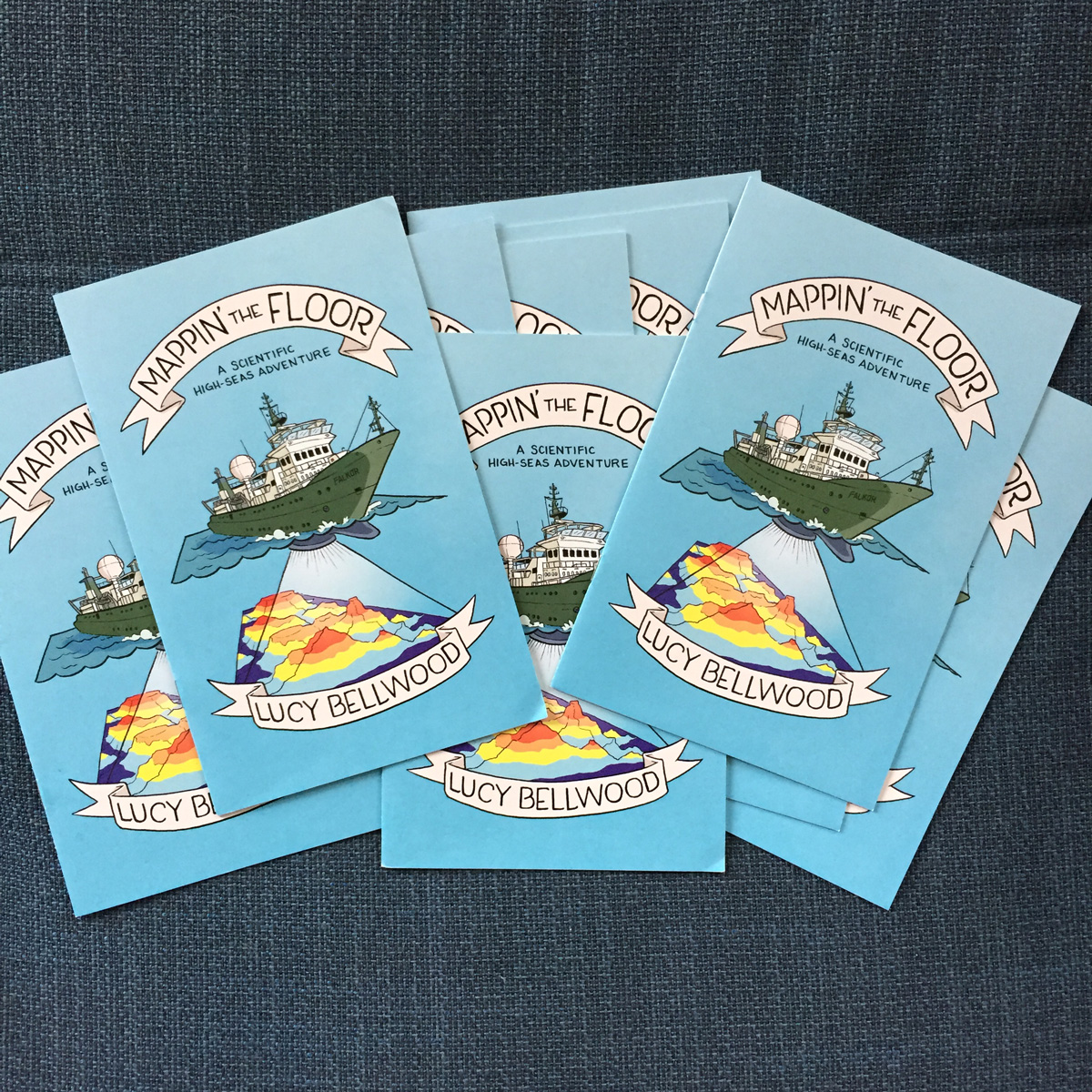 What about those panels?
I'm so glad you asked. You can find me at the following THREE panels!
Don't Break In: Independent Careers for Comic Book Creators
Thursday March 01, 2018, 1:30 PM – 2:30 PM, TCC L3 – Room 2
If you want to be a professional comic book creator, getting published isn't the only answer. More and more creators are building independent careers outside of the traditional model. From social media to crowdfunding to self-publishing, learn more from creators Lucy Bellwood, Jason Brubaker, and Jake Parker. Moderated by Heidi MacDonald.
Thursday March 01, 2018, 4:00 PM – 5:00 PM, TCC L3 – Room 5
The comics world is full of creators honing their craft, but how can we better connect established pros and up-and-comers for the betterment of all? Join Lucy Bellwood (Mentorship Program Coordinator, Helioscope), Alissa Sallah (veteran intern of Milkfed Criminal Masterminds & Helioscope, Oni Press), Erika Moen (Oh Joy, Sex Toy), and Danielle Corsetto (Girls with Slingshots) for a discussion about finding mentorship opportunities, owning our strengths, and advancing new careers in comics.
Friday March 02, 2018, 6:15 PM – 7:15 PM, TCC L3 – Room 2
Join two cartoonists who have turned their niche passions (the nautical and the naughty) into successful careers in the world of comics, earning them professional accolades and invitations to guest lecture at universities and appear at events around the world, for an intimate fireside chat. Bellwood and Moen will unpack their combined 20+ years of hard-won industry experience and probably talk about their feelings a bunch too.

Yes, there will be a real fireside.

No, this is not a joke.
Here's a handy guide to where those two rooms are in the TCC L3 floorplan: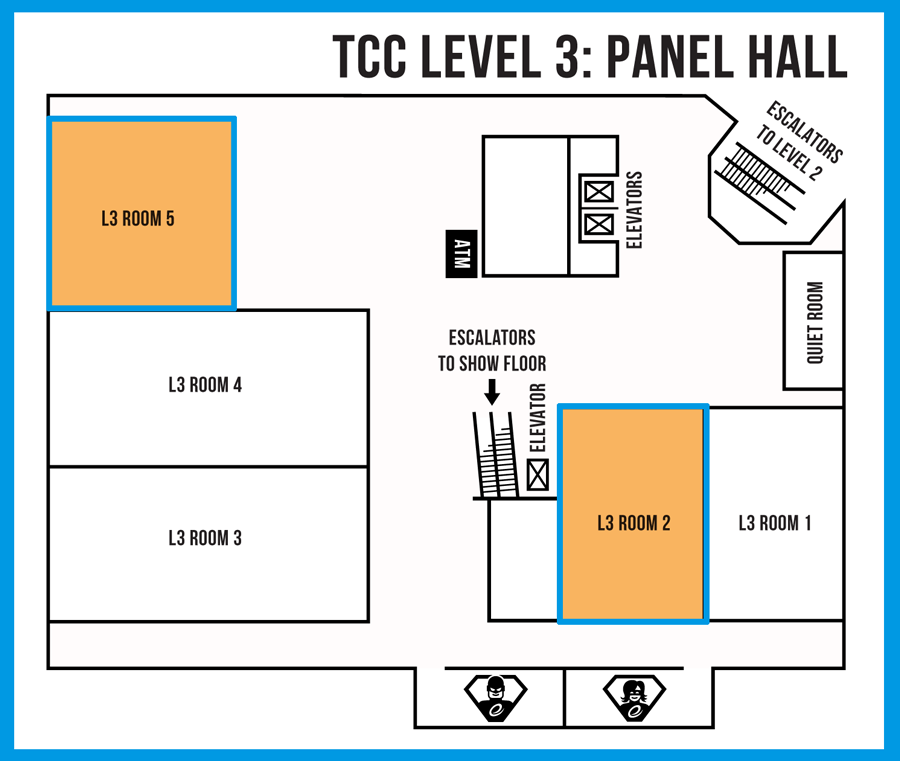 So there we have it! Here, once again, are all those details in one place: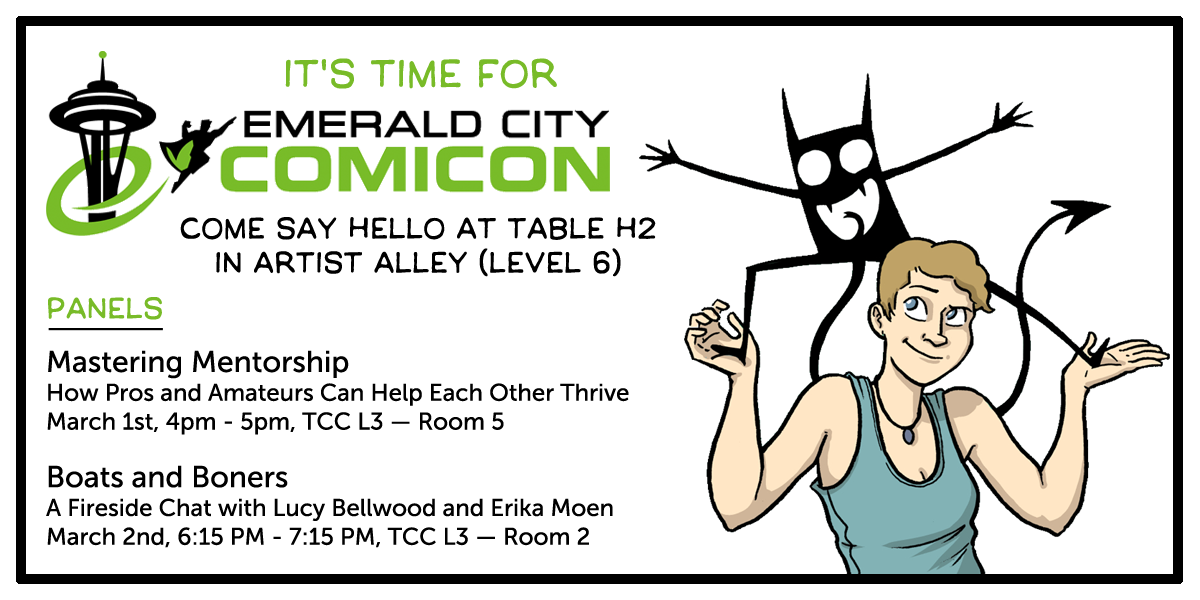 SEE YOU IN SEATTLE!