Hey look. It's here.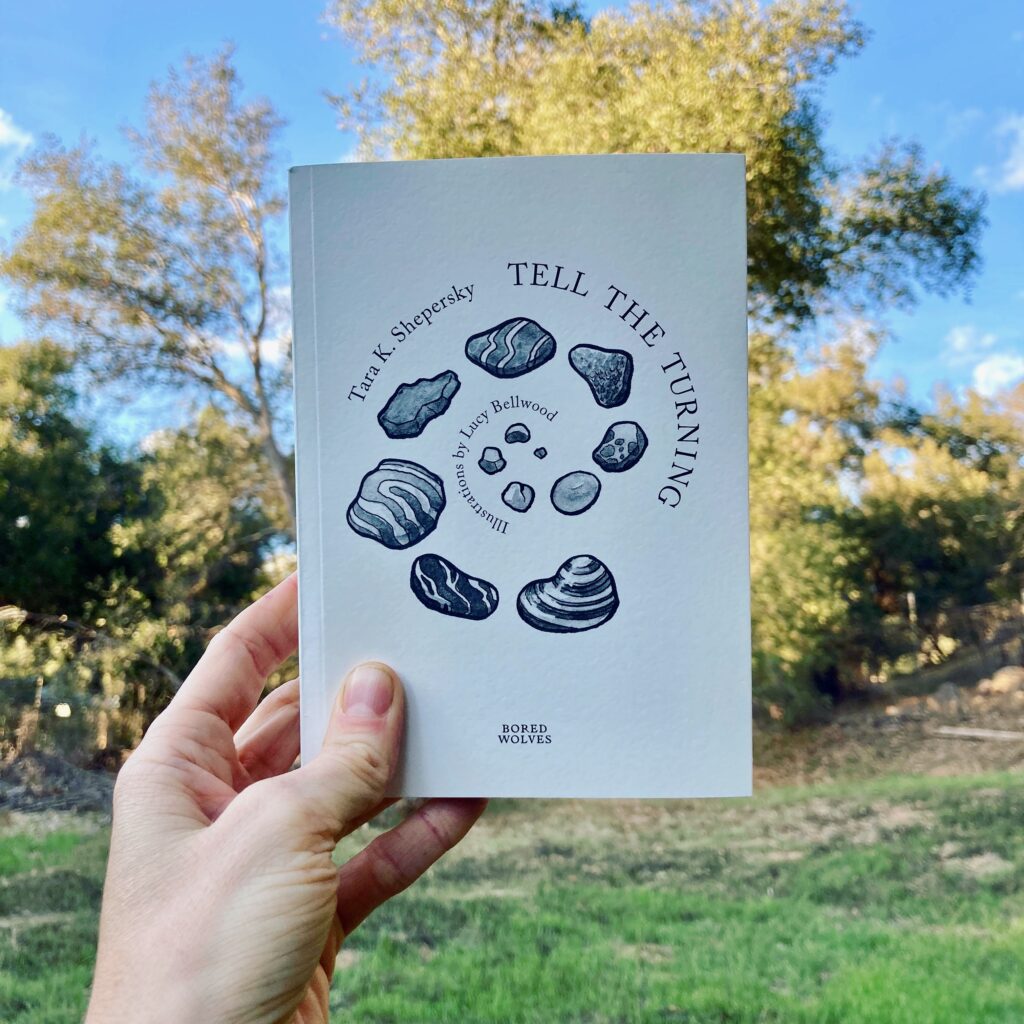 Working on Tell the Turning with Tara and Stefan over the past year has been such a gentle, eye-opening process. Historically, there's been an element of exhaustion or overstimulation in the work I make due to it being tied in so many respects to social media. The energy of being on Twitter or Instagram bleeds into everything from the pace of production to the pressure to reach more people. Even if I'm enjoying making the art, there's this extra stuff that I don't quite know what to do with.
But this book felt different.
We took it at exactly the pace we wanted to. We didn't share a great deal online as things came together. Instead, we focused on enjoying the process of building something as a team. We focused on enjoying each other. Mostly this took the form of writing many, many goofy emails, but there were other bits and pieces too.
I'm pretty sure we've only had one Zoom call this whole time.
When it was time to crowdfund the book, it funded. Quickly, and without much fuss. There was no need to hurtle towards stretch goals because we knew what we wanted to make and it was modest. Between us, we knew enough people who were willing to pitch in. We shared the load.
Time passed. The manuscript was typeset. I spent about a month in my new studio making paintings, settling in, texting Tara occasionally to ask about the identity of this or that plant mentioned in the book. We took a walk on the beach when she was visiting California in the summer. Stefan and his team sent the book to print.
And now all three of us have copies in our hands. In Poland, in Portland, in Ojai. And I guess a lot of other people are about to have copies in their hands as well, but a lot of this still feels local to that trinity.
Three friends who wanted to make something together, and then did.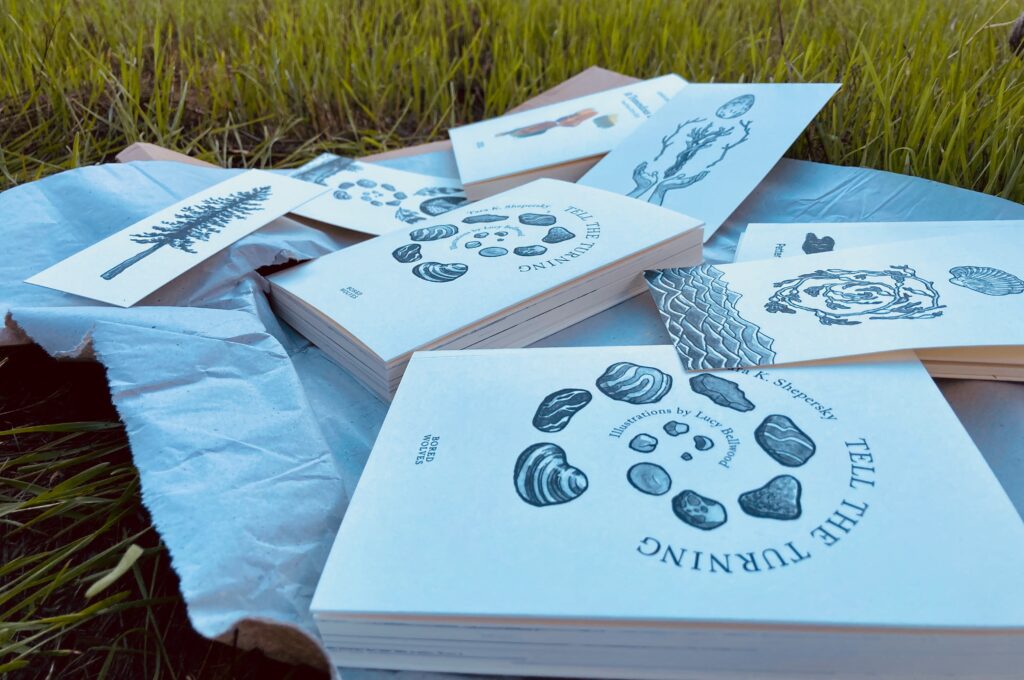 I like working this way. I hope I get to do it again sometime.