The day is finally here, friends! Baggywrinkles: A Lubber's Guide to Life at Sea just launched on Kickstarter and it's time to get this sucker made. If you're already on board and you wanna get straight to the business, here's the page!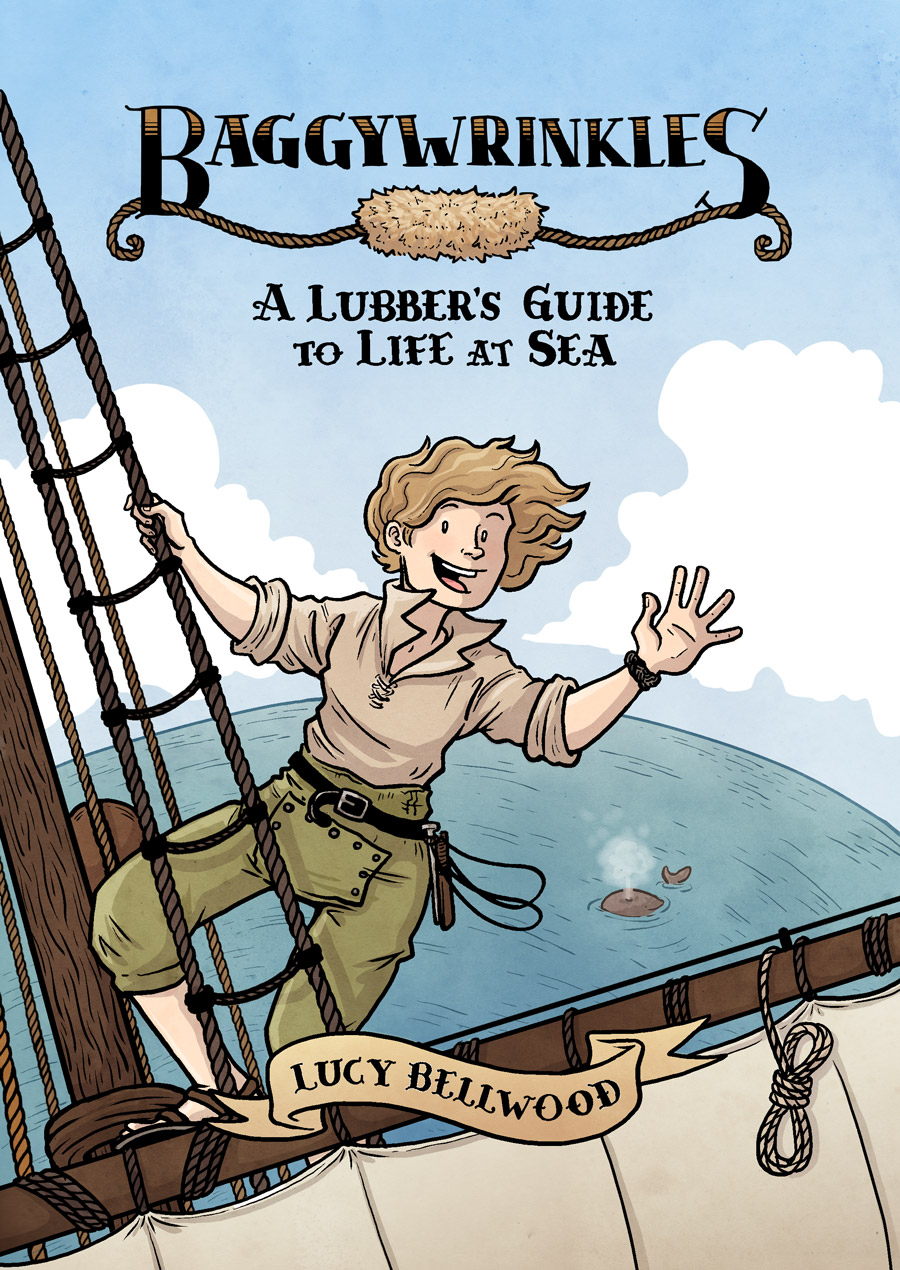 Wait, what's a Baggywrinkle?
A Baggywrinkle is furry, cylindrical device used for preventing chafing between a ship's sails and the surrounding lines. It's one of the most distinctive features of a ship's rigging, made all the more ludicrous by the fact that you spend a LOT of time explaining what it is to visitors—a hard sell when it's got such a weird name.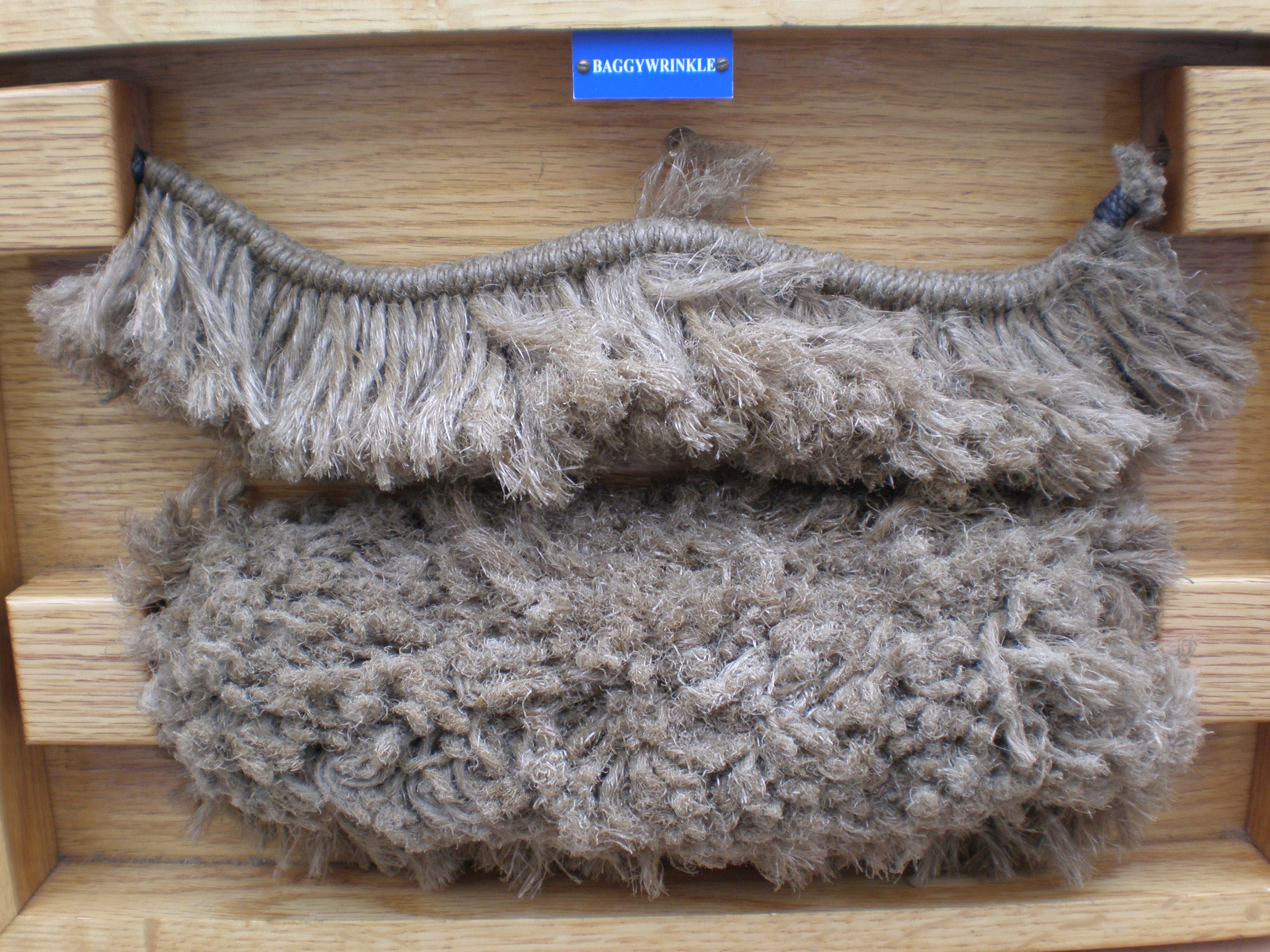 But it's also the namesake of my educational, autobiographical series about the time I've spent sailing on 18th-century tall ships!
So, you're making a book?
THAT'S RIGHT. Baggywrinkles has been running in little micro-installments for five years now. With 90 pages of content under my belt I've finally got enough material to bind everything together into a really handsome 6″x9″ softcover collection.
I'm funding this book on Kickstarter because it allows for some really thrilling opportunities to do this collection right. You can check out the campaign page for full details, but the most important thing I want to tell you about is that if we exceed our funding goal of 15k by just $5,000 I'm going to hire Joey Weiser and Michele Chidester to render the entire collection IN COLOR.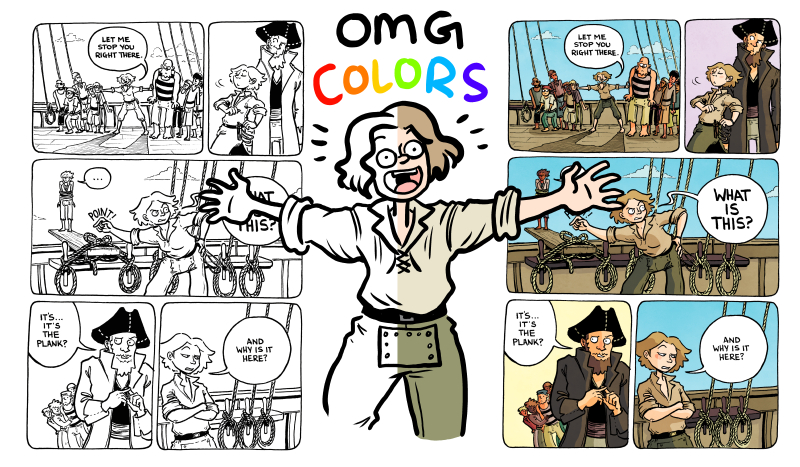 I cannot express with words how excited I am about this possibility. LOOK AT THESE LOVELY COLORS! THE BOOK WOULD BE SO AMAZING! I mean, it's gonna be great either way, but I'm really gunning for color.
So go check out the page and take a look through all the rewards. There's lots to enjoy—prints, original art, special PDF bundles, and more. And thank you for being such stalwart readers and supporters. You all mean the world to me.