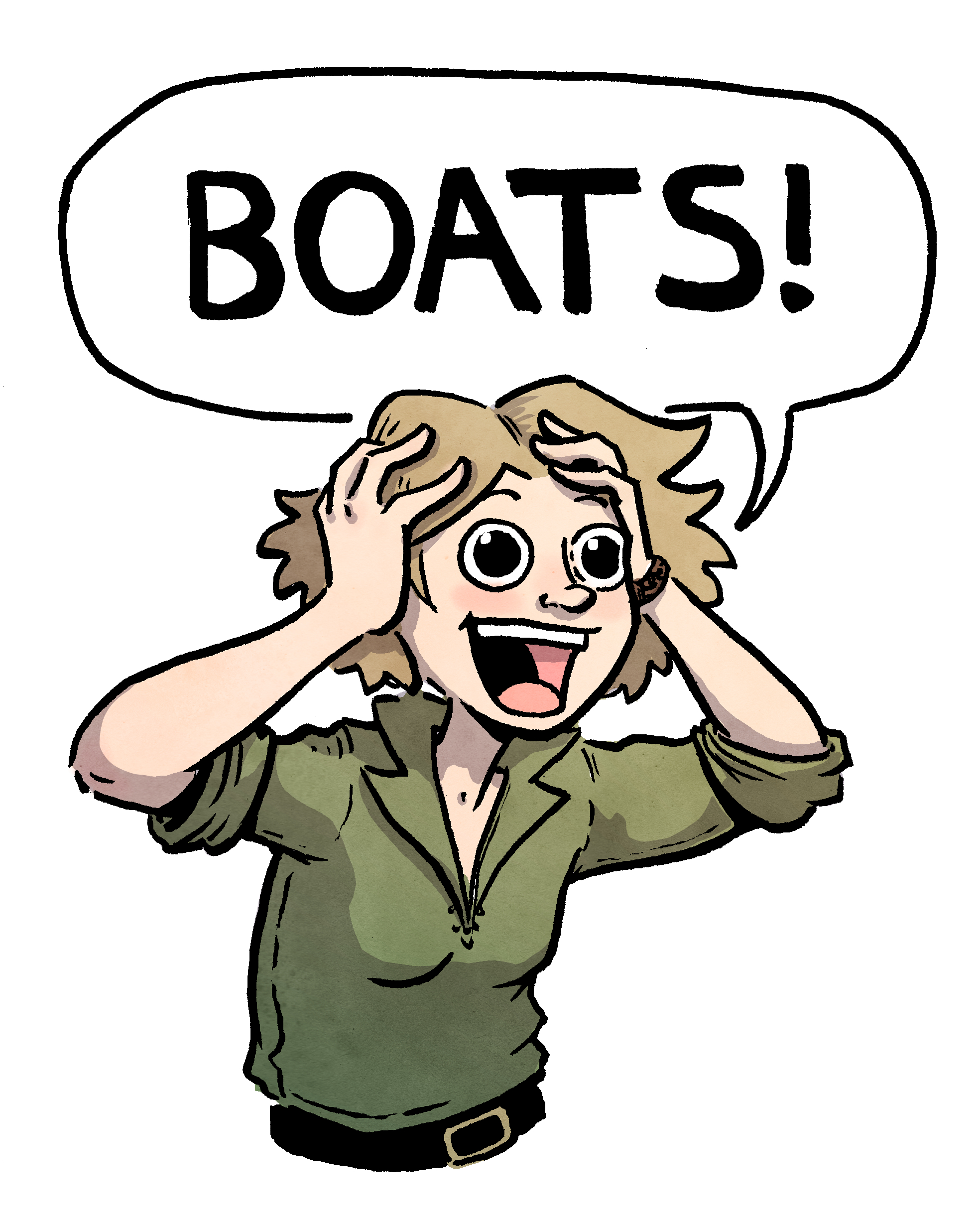 Ahoy, friends! I am so, so excited to announce that Baggywrinkles: A Lubber's Guide to Life at Sea will be hitting Kickstarter July 20th.
What is Baggywrinkles, you ask? Why, it's my educational, autobiographical comic series about living aboard an 18th century tall ship! You can read the first five issues online for free, and check out new content from the series every week on Patreon. I've been working on these short stories intermittently since 2010, and I'm finally ready to bring the whole bundle together under one cover.
So next Monday (July 20th) I'm launching a campaign to fund the printing of a 100-page, 6×9″ softcover collection featuring Issues 1-5, the never-before-seen-in-print Issue 6 (all about the history of scurvy), and a host of other exclusive goodies. Take a look at the finished cover design!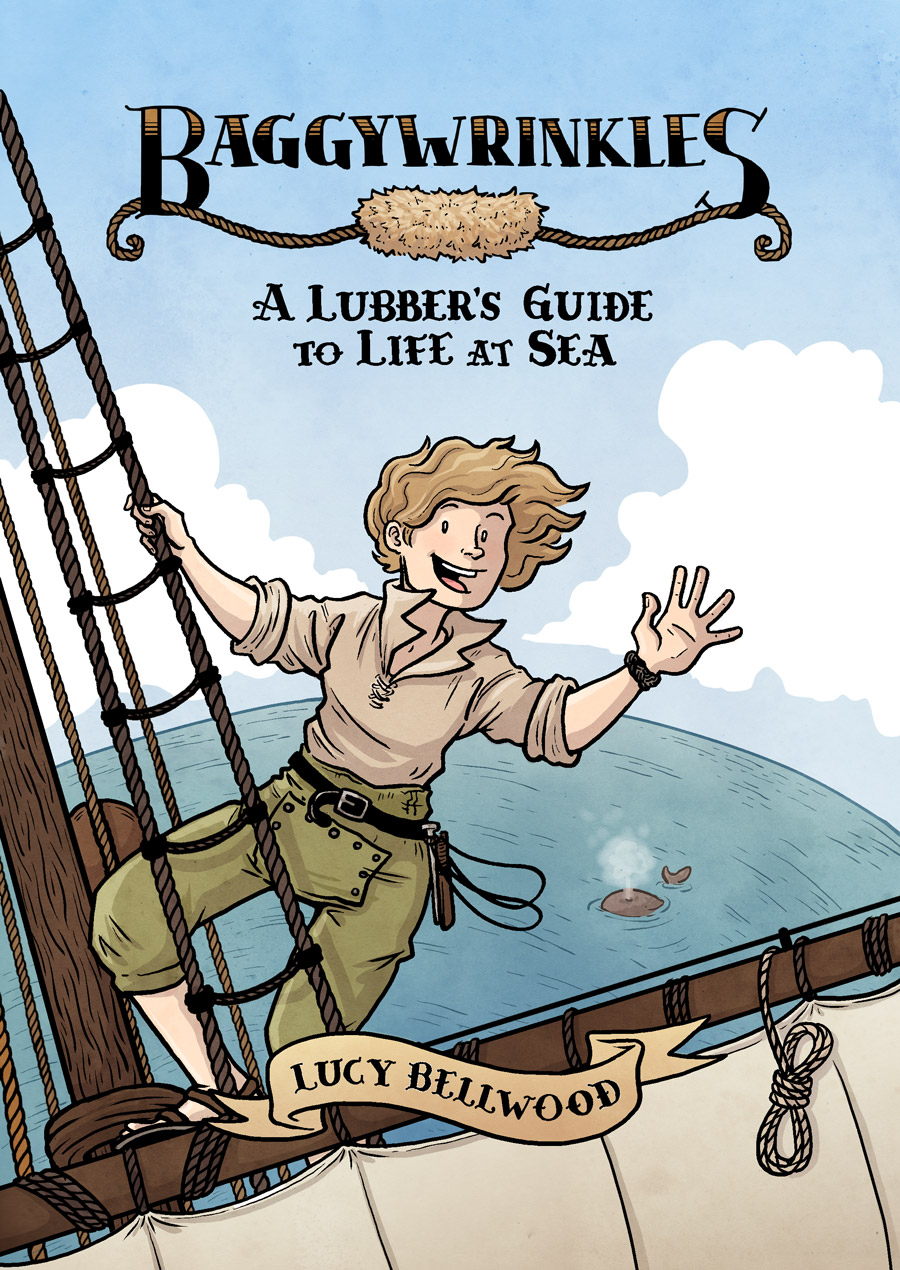 I've been hard at work with a team of stellar professionals to make this collection something you'll all be proud to own—we're talking French Flaps, patterned endpapers, high-quality matte paper stock, and deliciously thick covers.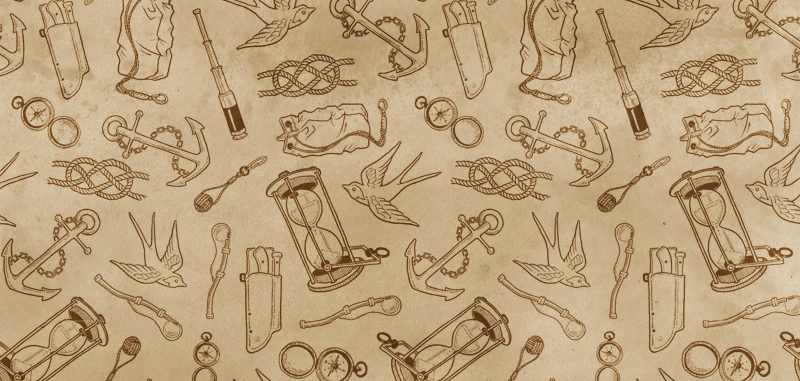 I've also got some really neat extra rewards. Like remember this giant guide to sailors' tattoos I drew for the Vancouver Maritime Museum?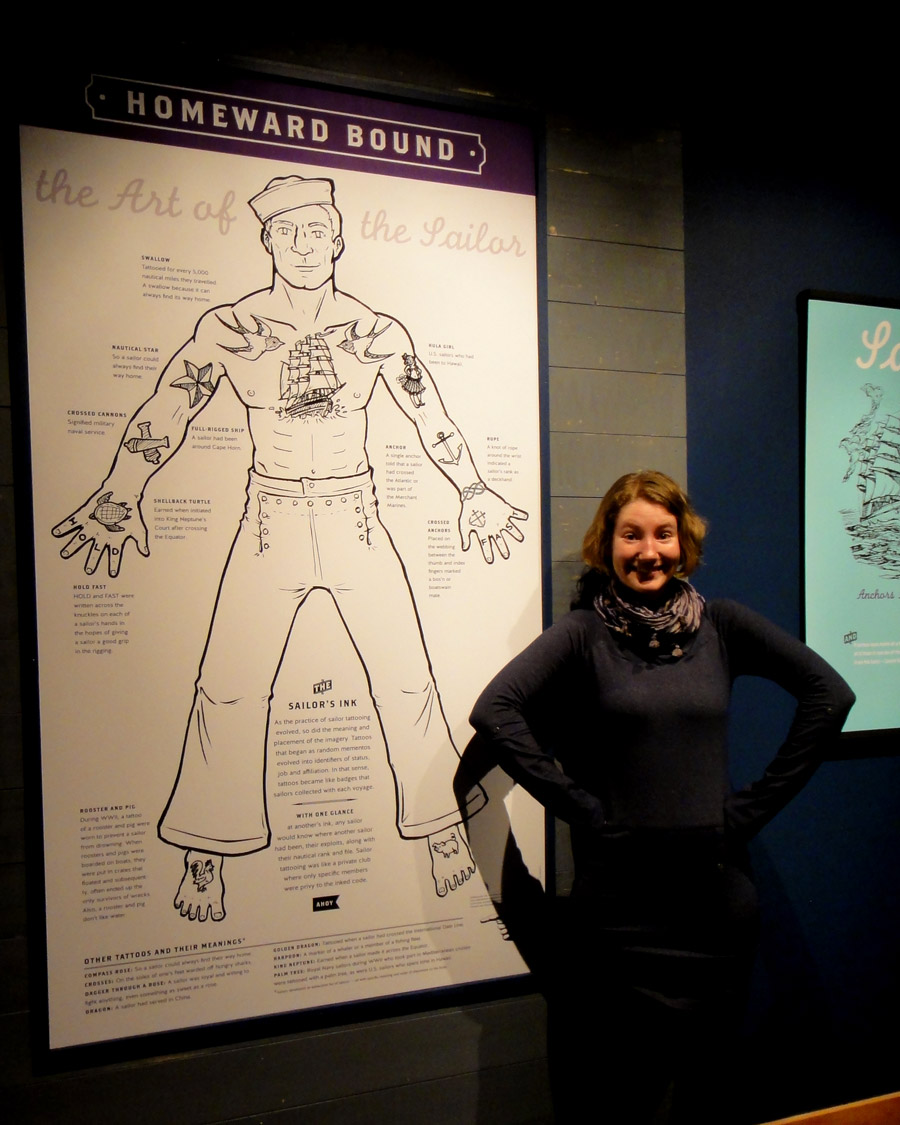 Well, I'm gonna turn it into a super fancy two-color, limited edition letterpress print in collaboration with the fine folks at Twin Ravens Press in Eugene, OR! And there's more extra rewards to come.
This post is your official warning to watch this space (or follow me on Twitter, Tumblr, Facebook, and Instagram) for the campaign launch next week, and to keep your eyes peeled because I've got a very special stretch goal that I'll be announcing once the book goes live.
I can't wait to share more with you—stay tuned!