It's time, once again, for everyone's favorite West Coast Canadian Comic Arts Festival: VanCAF!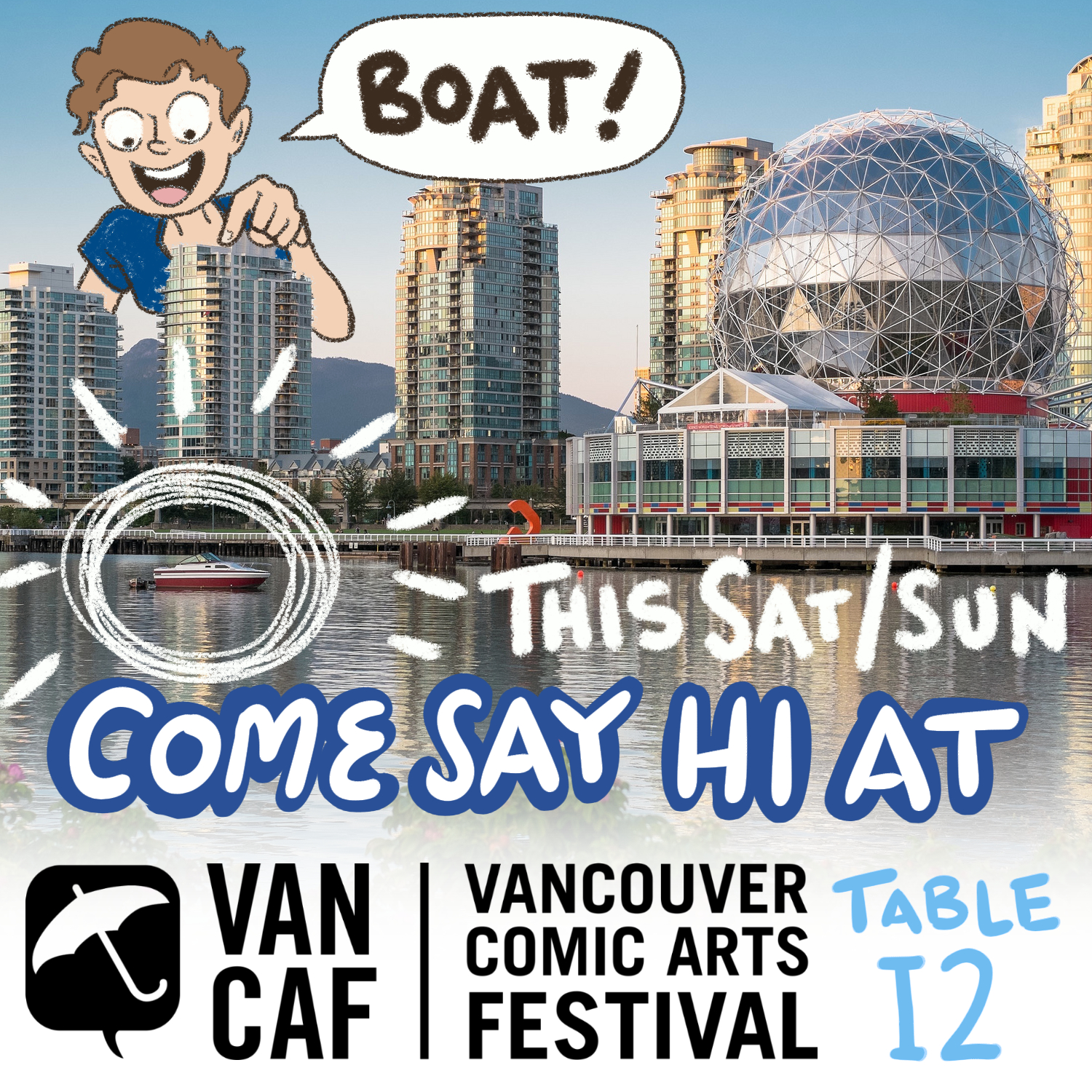 Yes indeed, I'll be appearing at the Roundhouse Community Center in Vancouver, B.C. this weekend from 10am to 5pm (both days). You can find the Bellwood Comics Empire at Table I2 in the Gymnasium. I'll have a bunch of Baggywrinkles books, Life in Objects boxes, minicomics, and SUPER SECRET copies of Mappin' the Floor in advance of its official release in June! If you say the secret password, you can have one for free.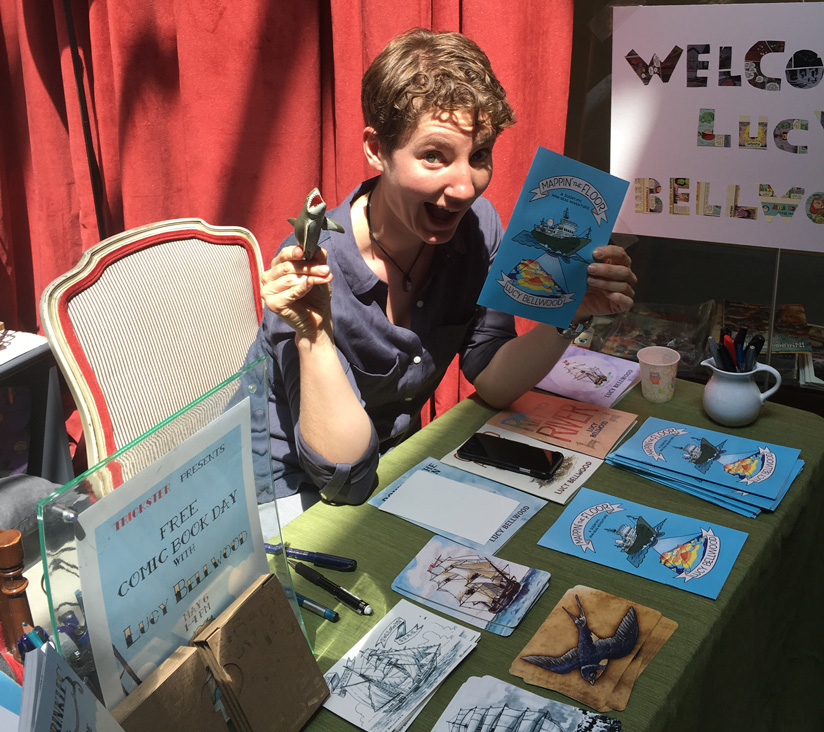 If you're attending with a young person who wants to learn more about making comics, they can come to a special comics-making class with myself and Mariana Yatsuda Ikuta on Sunday at 2:30 in the Arts and Crafts Room. There are free workshops for kids happening all weekend, so check out the schedule here and go draw with your favorite cartoonists.
I'll also be moderating a panel called "Hash Out Your Cash!" with Steve Lieber, Hope Nicholson, Jeph Jacques, and James F. Wright (WHAT A LINEUP) on Sunday at 10:30am in the Performance Center. We're gonna talk all about money which a topic I'm getting more and more jazzed about discussing with cartoonists, so I hope to see you there! (And be sure to check out the whole panel lineup on the VanCAF site.)

Okay, phew, that's all for this weekend! I'll see you across the border.